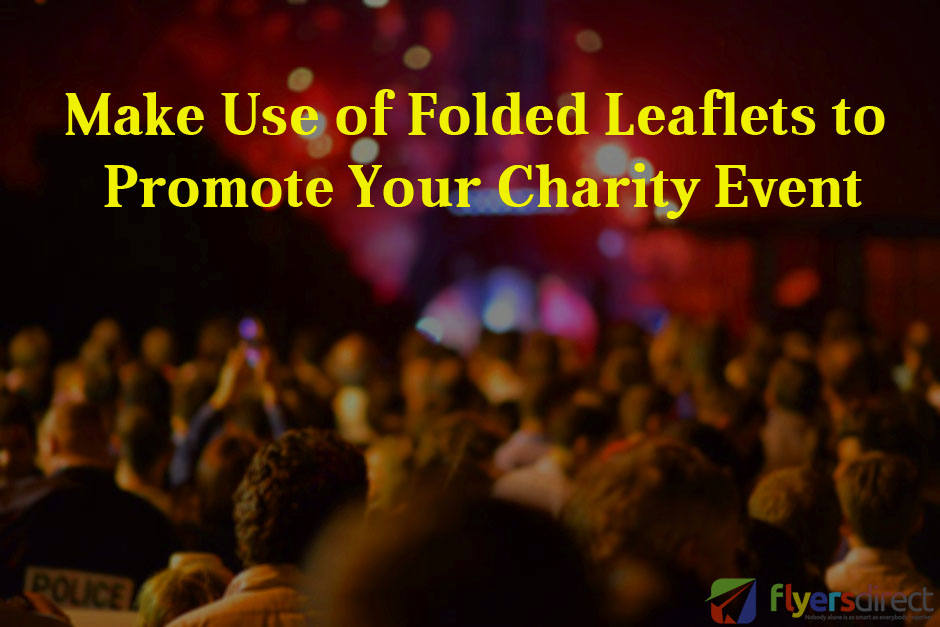 In order to maintain the support from people on a regular basis charities need to convey the right message to the proper target audience. If you are running a charity event or are working for a charity, it would be good to know how to present your message to people, so that they understand your requirements and offer their support to your cause.
One of the best ways to promote a charitable organisation is to plan a letterbox distribution campaign. Before you design and distribute your leaflets, you should consider the following details.
The major benefits of leaflets
Cost-effectiveness- You will find it extremely convenient to print folded leaflets as they are affordable as far as printing and letterbox distribution is concerned.
Flexible- Folded leaflets are flexible as a marketing handout. Apart from organising a letterbox distribution campaign, you can also distribute these leaflets in clubs, bars, shops, shopping malls, offices or hand them out to passers-by in particular areas, or at venues or events.
The normal size of folded leaflets
Folded leaflets for a charity event can be created in different sizes, shapes as well as folds, offering the charity a range of printing options to choose from.
If you want your charity event leaflet to be displayed over counters, then choose the larger paper size. Again, for fitting into pockets or envelopes, or becoming a part of letterbox distribution campaigns, smaller sized leaflets should be the preferred choice.
A folded leaflets, printed and distributed professionally, is a great way to promote charity events. Contact the right service provider who will aptly guide you in preparing the right type of materials for promoting your charitable event.
Read here: Top Tips to Create Successful Event Flyers